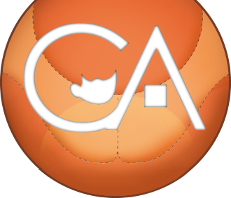 ---
The tutorials in this site are arranged in 5 categories. These categories can be found above each webpage in the header. Now yes, there are actually 6 icons but 1 of them is the showcase so that one doesn't count; there's a reason it's the last icon. The ones before it is what you're looking for.
They are:

To avoid having one big mess of tutorials they're broken down into these sections to make it easier to find the tutorial you need. They're pretty much self explanatory but here's a brief description anyway:

P.S. you can use these headers to jump to the tutorial sections

When you're new to the way Gimp works or new to graphics programs on the whole, this area covers the interface of Gimp and its tools such as brushes, selections, transformations etc.. Even if you are familiar with them based on other graphics programs (since they're all very similar) you may find some extra useful info of how the common tools are implemented in Gimp.

If you're into digital drawing and colouring this area deals with various techniques on achieving your goal. From the outlining process to the shading you'll have different ways of accomplishing it and these tutorials will help you decide which is best for your particular project.

It's very rare that you're able to take a photo and call it complete straight after you take it. Even the best of professionals have to take their photoshoot pics to a PC afterwards and touch it up. It can be something as simple as cropping to the advanced edits like painting in effects... or painting something out.

An overlay is something you place over an image that you could generally call complete, meaning if the overlay wasn't there the image still looks as though it's finished. So overlays are there to add to the image, and most of the time it's text. But there are other things of course and they're covered here.

Complete images can be so without actually looking like it! That is, you could've created/edited your image and then it's still somehow missing something. Well maybe all it needed was a brightness adjustment or saturation boost or a glow or a vignette... enhancements are little extras that can make a big difference when used. After your image is done, it wouldn't hurt to go through this section and find something to make it even better.